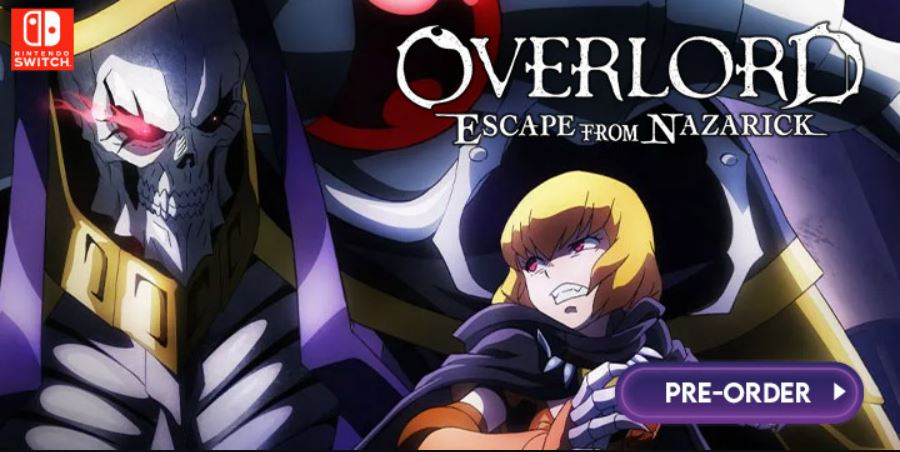 Publisher Kadokawa Corporation and developer ENGINES announced Overlord: Escape From Nazarick will launch for Nintendo Switch and PC via Steam on June 16, 2022 for 2,980 yen.
In Japan, the game will be available both physically and digitally in the standard versions for 4,378 yen and 8,118 yen. The limited edition includes the original 19-track music CD, the 32-page Special Book in B6 size, and an acyrlic diorama featuring Clementine, Ainz Ooal Gown, Albedo, Shalltear Bloodfallen and Cocytus.
Here's an overview of the game, via its Steam page:
Introduce

The rich world of Overlord awaits you to explore in this powerful, story-driven game Metroidvania.

Take control of the character Clementine and dive into a whole new chapter in the Overlord series, brought into the game under the supervision of the original creator, Kugane Maruyama.

Whether you're a newcomer or a veteran, there's plenty for you to discover and enjoy in this dark fantasy action adventure that draws you into a web of intrigue. Typical Overlord.




Story

Clementine awakens to find herself imprisoned in the Great Tomb of Nazarick by Supreme Being, Ainz Ooal Gown, who forces her to participate in his brutal experiments.

Forgetting her favorite weapon and part of her good memories, Clementine must defeat all of Ainz's most formidable servants as she makes her way to freedom.




Key Features

Escape the Great Tomb of Nazarick – At first, Clementine will be unarmed and, due to amnesia, unable to perform her full abilities. She will need to explore every inch of the Great Tomb of Nazarick to regain her arsenal of weapons and powers and use them to make her escape.

Action-Packed Parkour – Clementine's incredible agility allows her to perform superhuman parkour maneuvers that will help her navigate her environment in a variety of ways.

Martial Arts and Magic – Take advantage of Clementine's diverse abilities to enhance her firepower and mobility. Mastery of different spells will be essential in exploring the different stages of the game.

Upgrade Weapons – Upgrade the weapons you find around Tomb to exploit enemy weaknesses and hone your favorite targets to perfection.

Regain Clementine's Memories and Uncover the Truth – Clementine's memories will be hidden throughout different stages of the game in the form of memory fragments. Find them to unravel the many mysteries surrounding Clementine's current predicament.
Trailer giới thiệu Overlord: Escape From Nazarick (Metroidvania):