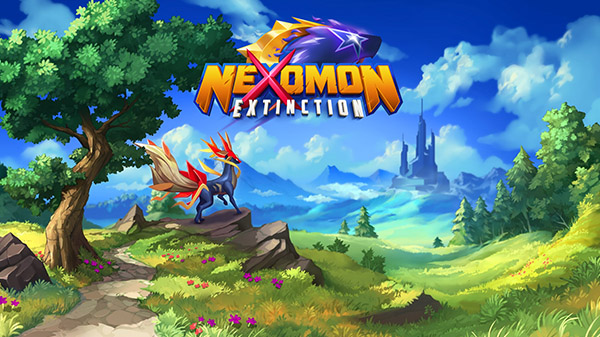 Publisher PQube will release Nexomon: Extinction for Sony PlayStation 4, Xbox One, Nintendo Switch and PC via Steam this summer.
Nexomon: Extinction belongs to the game of catching animals and playing the same game as the famous Pokemon series, which was released on Android and Ios not long ago.
Here is an overview of the game, via the official website:
Introduce

Nexomon: Extinction is the return of the classic monster catching game series, complete with a whole new story, different characters and more than 300 unique Nexomon to trap and tame.

The world is on the verge of extinction when the mighty Tyrant Nexomon fights to dominate humans and monsters. Join a group of tamed people and start an epic journey to restore balance before all hope is lost.




Key Features

Begin Your Journey - Leave the orphanage where you grew up, choose your first Nexomon and start your life as a Tamer.
Explore a World Teeming with Nexomon - Trapping and tame over 300 brand new Nexomon from 11 types of attributes along with different powers.
Join the Fight - Tyrant Nexomon wanders and the Guild of Tamers will have a limited time, joining the battle to change the fight.
Battle Trainers and Tyrants - Join challenges and dangerous enemies in beautifully animated turn-based battles.
Discover Diverse Regions - From arid deserts to icy tundra, adapt to challenges in environments and control their impacts on your Nexomon.
Trailer introduce Nexomon: Extinction: