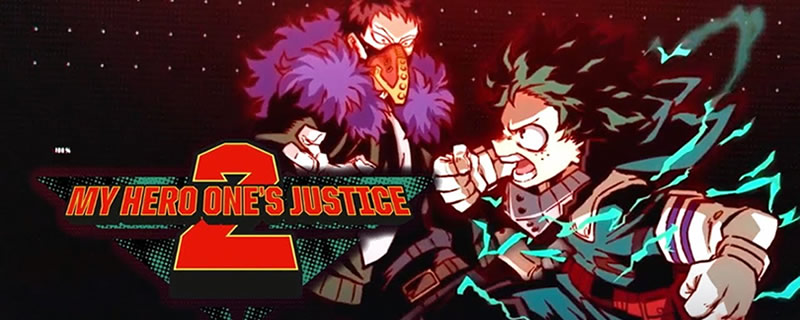 Bandai Namco has released a trailer to introduce the action game My Hero One's Justice 2, released globally today on Sony PlayStation 4, Xbox One, Nintendo Switch and PC via Steam.
Here is an overview of the game via PlayStation.com:
The Fight for Justice Gets Bigger, Badder, and Quirkier!

The battle for justice continues, but this time, the fight gets bigger and fiercer in My Hero One's Justice 2. Based on the hit anime, all the favorite characters will return in battle. This 3D arena, fighting with heroes and ultimate villains.





Play Through the Anime and Experience Memorable Fights as You Relive Iconic Scenes

Watch after the end of My Hero One's Justice and see what happens to Deku and the class at UA. The cast of My Hero One's Justice is back and now they are joining the newly added characters in the series. With 40 selectable characters, build your dream team with your favorite nine or villains. Fight to build "Plus Ultra" and use special combo moves!





Key Features

Discover special combo moves with all your favorite characters.
Build your dream team with 40 selectable characters.
Based on the hit anime featuring favorite characters such as Deku, All Might, Shigaraki, and many others.
Enjoy memorable scenes from the anime.
Trailer game: