Square Enix announced Final Fantasy Crystal Chronicles Remastered Edition will be released for Sony PlayStation 4, Nintendo Switch, iOS and Android on August 27 in Japan. Final Fantasy Crystal Chronicles Remastered Edition will be available in both physical and digitally versions on Sony PlayStation 4 and Nintendo Switch for 4,800 yen, and a digitally version on iOS and Android for 2,820 yen (part of the game can be played for free. fee).

An international version released in the western countries of Final Fantasy Crystal Chronicles Remastered Edition has not been announced.
In addition, Square Enix also announced a new system called 'Imitate', which allows you to change the player's appearance and voice in battle with one of the supporting characters appearing in the story by collecting a item number. If you're playing online multiplayer, you can combine a team of caravan dreams you can't have in the main story.
Other new features include:
Support multi-player and multi-platform online.
Additional mode 'High-Difficulty Dungeon & Boss' is unlocked after the end of the game.
Add new character variations, equipment and upgrade items for each race.
The newly added theme song is called Kaz Kazoneone and and Hoshizukiyo, by Yae.
Voice of new characters was remade.
Here is an overview of the game, via the official website:

Story

A long time ago, a huge meteorite fell to the ground, and deadly gas filled the world. Crystals has kept poisonous gas under control, but Crystals' power is weakening. Young adventurers set out on a journey to search for "drops of myrrh" to save the Crystals. The game is an adventure for brave young adventurers who are on the journey to protect their home. That's called "Crystal Chronicles".





Online Multiplayer

In Online Multiplayer Mode, players can travel with friends anywhere. Multi-platform support is provided so that players can adventure together in different hardware: on Sony PlayStation 4, Nintendo Switch and even smartphone devices!





Cross-Platform Support

Players on separate platforms, whether it's Sony PlayStation 4, Nintendo Switch or even iOS and Android, can enjoy online gaming together! Please enjoy with anyone!

Support and freely transfer save data between platforms!

Experience the game on the platform that best suits your own style of play.
Screenshots game: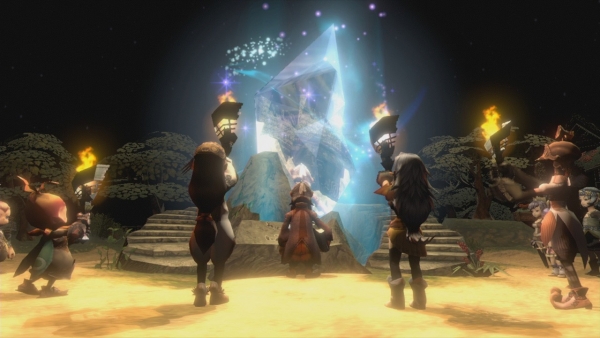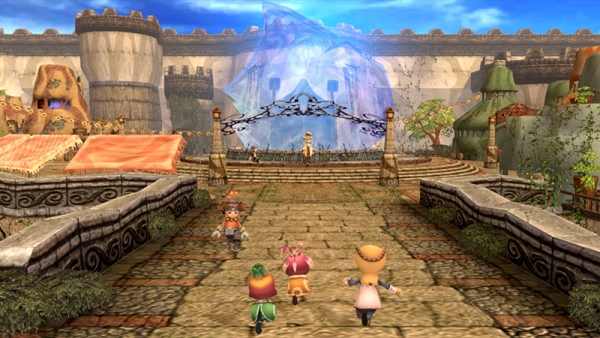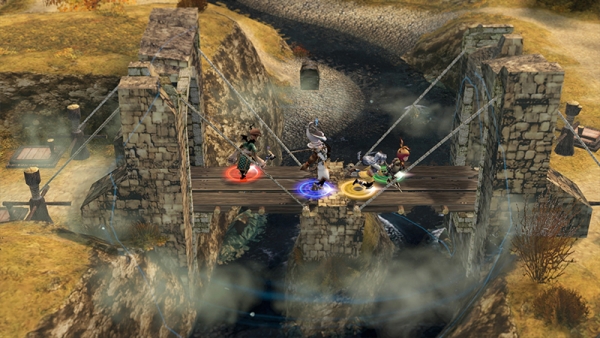 New trailer: