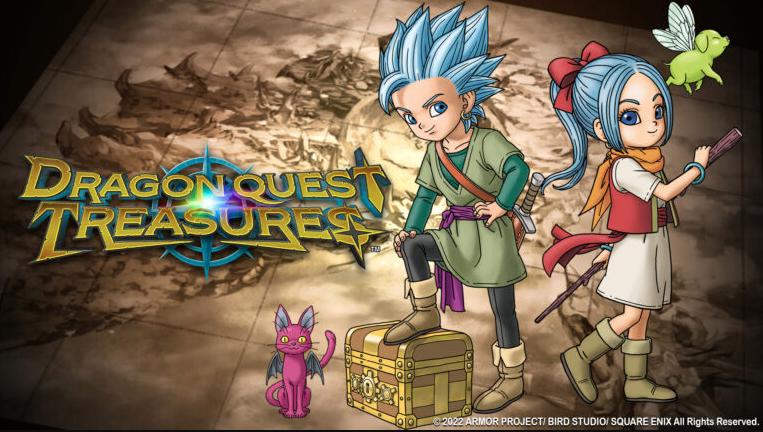 Publisher Square Enix and developer Tose announced that Dragon Quest Treasures will launch for Nintendo Switch on December 9, 2022 worldwide.
Here's an overview of the game, via Square Enix:
An all-new spin-off from the Dragon Quest series, Dragon Quest Treasures explores the childhood escapes of brothers Erik and Mia, who first appeared in Dragon Quest XI: Echoes of an Elusive Age.

Erik and his sister Mia live on a Viking longboat, dreaming of one day they can explore the world in search of great treasure. One night, they encounter a pair of otherworldly creatures, Porcus and Purrsula, and are transported to a mysterious place called Draconia - a mythical land filled with treasures just waiting to be discovered. The adventure Erik and Mia have always dreamed of is finally done!

With the vast world of Draconia to explore and tons of fascinating treasures to find, Erik, Mia and their cute companions will need some help. The party will soon make friends and recruit a variety of really good monsters. Utilizing these monsters' wondrous visions of hidden treasure and their unique treasure-hunting abilities, our heroes race across open fields, cliffs... Scale with just a single constraint and glide through the depths to loot even the most inaccessible spots!

Adventure into a vast, varied world where twists and turns and mysteries lie on your way to discover the legendary treasures of Draconia!
Trailer introduce Dragon Quest Treasures: