Publisher Nicalis and developer Pixelian Studio announced the 2D action game Critadel will launch on October 13, 2021 for Nintendo Switch and PC via Steam and the Epic Games Store for $19.99.
Here's an overview of the game, via Nicalis:
Introduce

Run, jump and blast through the intricate paths and secret rooms of the giant mechanical tower known as the Babel. Along the way, you'll face legions of enemies of the future — minions of the "Order of Noah," an evil faction that has taken control of the tower.

An intense action game with Game Boy Advance-inspired graphics and a powerful tech soundtrack, the Critadel offers virtually limitless weapon and item settings. With upgraded playable characters and constantly changing branching paths, the game is different every time you play!




Key Features

3 selectable characters (the brave warrior Nox, the mysterious cultist Ahnushu, and the android Alice), each with unique original weapons and items, upgradeable skills, and customizable outfits unlockable.
360 degree aiming pointer allows you to shoot enemies in any direction.
Dodge maneuvers with limited skill to avoid attacks.
Powerful weapons can be purchased or found randomly in the tower.
Collecting artifacts gives a passive bonus when equipped.
2 types of currency in the game: crystals (found throughout the tower) and orbs (found when defeating the boss).
2 difficulty modes, plus a Boss Rush mode for replaying boss battles.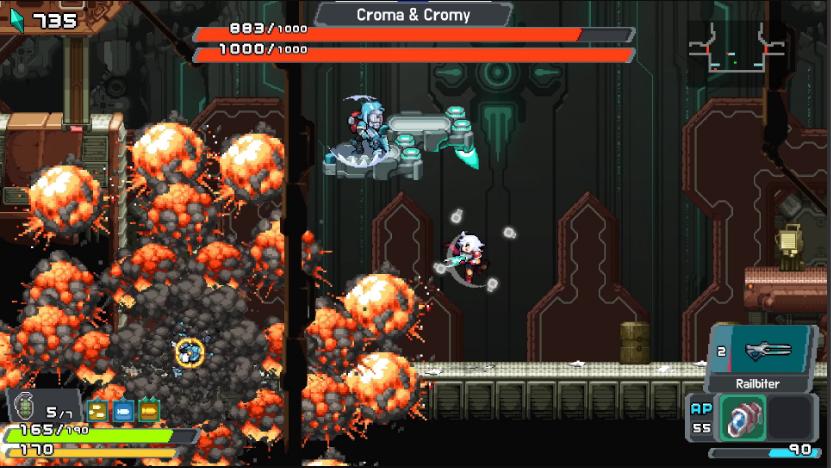 New trailer for Critadel: