Publisher Zordix and developer Rock Square Thunder have announced The Lightbringer storyline adventure game for Nintendo Switch and PC (Steam). However, the release date has yet to be announced.
Introduce

The Lightbringer is an adventure, puzzle-solving platformer game with gentle combat elements set in a beautiful world occupied by villains. Inherited by your sister's will, you have to venture to places she can't. Eliminate evil, become The Lightbringer.

The world is surrounded by an evil force, targeting ancient rocks that have brought power and light to these lands. As the chosen one, you have the ability to harness the pure light energy from the air, the energy that will assist you in cleaning the monoliths to bring back their light.

Explore, jump and battle your way through each level while collecting lights. Each level works like its own little world and you'll need to venture out of the way to find enough ingredients to clean the monoliths of that level.

You will not go on this journey alone - your sister's soul will guide you in her quest. She tried to take the same journey as you, but disappeared somewhere along the way. Find your sister, clean up the rubble, become The Lightbringer.




Key Features

Old School Adventure - The Lightbringer is heavily inspired by previous Zelda games and all aimed to evoke the feeling of wanting to explore every corner.
Semi-isometric Gameplay - With a rotatable perspective in the isometric view, you'll need to look at things from a variety of perspectives to find a solution to your obstacles. Remember: There will be more than seeing ...
A Poetic Journey - Your sister's soul guides your entire journey entirely with words.
Hazardous Dungeons - Explore dangerous dungeons. Beware of traps, secrets, and scary slimes!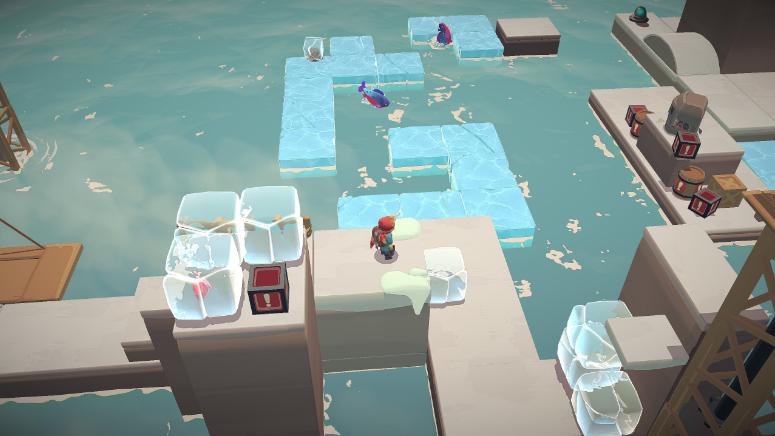 Trailer introduce The Lightbringer: